Will Smith posts emotional apology video for slapping Chris Rock at the Oscars – "I am deeply remorseful"
Read Time:
2 Minute, 51 Second
Four months later, Will Smith shared an emotional video expressing remorse over the heated altercation with comedian Chris Rock at the Oscars 2022.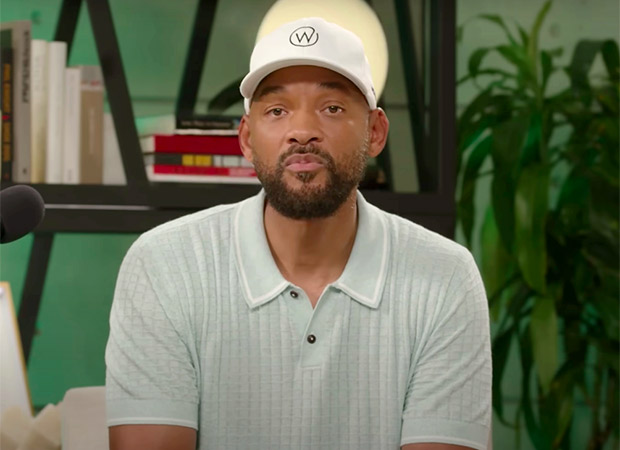 In a five-minute emotional YouTube video titled 'It's Been A Minute…', Smith addressed why he didn't apologize to Rock when he accepted a best actor prize for his performance in King Richard shortly after he took to the Oscar stage and slapped the comedian across face for making a joke about his wife Jada Pinkett Smith's hairdo.
"It's all fuzzy," Smith said. "I've reached out to Chris and the message that came back is that he's not ready to talk and when he is, he will reach out so I will say to you Chris, I apologise to you. My behaviour was unacceptable and I'm here whenever you're ready to talk."
He then takes the opportunity to apologies to Rock's mother. "One of the things about that moment, I just didn't realise, I wasn't thinking, but how many people got hurt in that moment," he said. He then said that the damage to his friendship with Rock's brother Tony is "probably irreparable".
He goes on to say that he has spent the last three months "replaying and understanding the nuances and the complexities of what happened in that moment" and while he says he won't unpack all of that now, he says that there is no part of him that thinks it was "the right way to behave."
Will Smith also addressed questions about whether or not Pinkett Smith had urged him to charge the stage. "It's like, you know, I made a choice on my own, from my own experiences, from my history with Chris," Smith says. "Jada had nothing to do with it. I'm sorry, babe. I want to say sorry to my kids and my family for the heat that I brought on all of us."
The video arrives after Rock addressed the incident in a live comedy event in New York last week. "Anyone who says 'words hurt' has never been punched in the face," he said. Rock also stressed that he is "not a victim" and said he wouldn't "go to the hospital for a paper cut."
Following the altercation, Will Smith resigned from the Academy of Motion Picture Arts and Sciences and was given a 10-year ban for "unacceptable and harmful behavior". Smith's next film, the slavery thriller Emancipation, has reportedly been receiving enthusiastic test screenings and is seen as a potential awards contender for Apple TV+.
"To all my fellow nominees, you know, this is a community, it's like I won because you voted for me," Smith says in the video. "And it really breaks my heart to have stolen and tarnished your moment. I can still see Questlove's eyes. You know, it happened on Questlove's award. And, you know, it's like, 'I'm sorry' really isn't sufficient."
"I know it was confusing, I know it was shocking," he says. "But I promise you, I am deeply devoted and committed to putting light and love and joy into the world. And, you know, if you hang on, I promise we'll be able to be friends again."
Also Read: Jada Pinkett Smith hopes Will Smith and Chris Rock "reconcile" after Oscar slapgate
News Source : Bollywoodhungama.com