Shia LaBeouf denies being fired from Olivia Wilde's Don't Worry Darling; shares unseen video where the actress urges him to reconsider the project
Read Time:
4 Minute, 54 Second
Hollywood actor Shia LaBeouf – who was cast as the lead actor Jack, which was later recast with Harry Styles – has denied that he was fired from Olivia Wilde's upcoming thriller Don't Worry, Darling over "combative energy."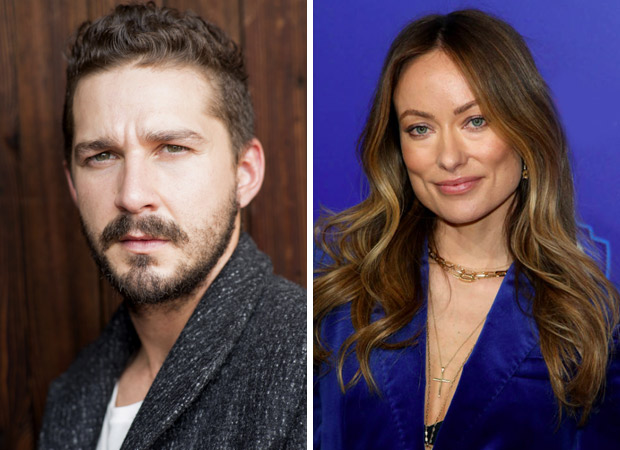 According to Variety, Shia LaBeouf has come forward to dispute the assertion that he was fired from Don't Worry, Darling by director Olivia Wilde just as production was starting in 2020. LaBeouf asserts that he chose to leave the production because he didn't feel the actors were given adequate time to rehearse. In the August 24th cover story with Variety, Wilde opened up for the first time about LaBeouf's departure from her film. "I say this as someone who is such an admirer of his work. His process was not conducive to the ethos that I demand in my productions. He has a process that, in some ways, seems to require a combative energy, and I don't personally believe that is conducive to the best performances. I believe that creating a safe, trusting environment is the best way to get people to do their best work. Ultimately, my responsibility is to the production and to the cast to protect them. That was my job," Wilde said.
Now, in email messages sent to the outlet, LaBeouf denied he was fired from the film and instead claimed he "quit the film due to lack of rehearsal time" on August 17, 2020. The actor forwarded two emails he claims to have sent to Wilde on Wednesday and Thursday after the Variety cover story was published. In the emails, LaBeouf wrote, "You and I both know the reasons for my exit. I quit your film because your actors and I couldn't find time to rehearse."
Variety also reported that several studio sources told at the time of LaBeouf's exit that he had been fired from the project. But another source with knowledge of the situation describes the parting as more of a collective recognition that LaBeouf's style of acting wasn't a good fit for Wilde's approach as a director. LaBeouf sent the screenshots of text messages he sent to Wilde in August 2020, where he told Wilde he'd have to back out of her film. According to the texts, LaBeouf and Wilde met in LA to discuss his exit from the film. Later that night, Wilde texted him, "Thanks for letting me in on your thought process. I know that isn't fun. Doesn't feel good to say no to someone, and I respect your honesty. I'm honored you were willing to go there with me, for me to tell a story with you. I'm gutted because it could have been something special. I want to make clear how much it means to me that you trust me. That's a gift I'll take with me."
The texts that were sent before the production learned what Shia's immersive method entailed. LaBeouf claims he "officially" quit Don't Worry Darling the next day, according to the email he sent to Wilde on Thursday morning. "I am a little confused about the narrative that I was fired," LaBeouf reportedly wrote in the email sent to Wilde. "You and I both know the reasons for my exit."
He continued, "I quit your film because your actors & I couldn't find time to rehearse. Firing me never took place, Olivia. And while I fully understand the attractiveness of pushing that story because of the current social landscape, the social currency that brings.  It is not the truth. So, I am humbly asking, as a person with an eye toward making things right, that you correct the narrative as best you can. I hope none of this negatively affects [sic] you, and that your film is successful in all the ways you want it to be."
In his email to Variety, he also included a video that Wilde allegedly sent him two days after he claimed he quit. In the video, Wilde says she is "not ready to give up on this yet." She also alludes to tension between LaBeouf and Florence Pugh, the lead actress. "I feel like I'm not ready to give up on this yet, and I, too, am heartbroken and I want to figure this out," she said in the video. "You know, I think this might be a bit of a wake-up call for Miss Flo, and I want to know if you're open to giving this a shot with me, with us. If she really commits, if she really puts her mind and heart into it at this point and if you guys can make peace. And I respect your point of view, I respect hers — but if you guys can do it, what do you think? Is there hope? Will you let me know?" In another message sent, Wilde texted LaBeouf, "You don't have to be in my movies but don't ever doubt me. We pinky promised. That means something in my house."
here is the video of Olivia telling Shia she wants to work it out and that if "miss flo" could "commit" more than it could happen.

please ignore that hashtag on the video I didn't put it there. pic.twitter.com/vAQPBqPRYE

— sophia (@hellopugh) August 26, 2022
Besides Harry Styles and Florence Pugh, the cast also includes Chris Pine, director Olivia Wilde, Gemma Chan, KiKi Layne, and Nick Kroll. Katie Silberman wrote the screenplay from a spec script by Carey and Shane Van Dyke. Don't Worry, Darling is Wilde's follow-up feature to 2019's coming-of-age comedy Booksmart.
News Source : Bollywoodhungama.com