Jang Dong Yoon, Seol In Ah and Chu Young Woo to star in new school drama Oasis
Read Time:
1 Minute, 47 Second
South Korean actors Jang Dong Yoon, Seol In Ah and Chu Young Woo will be starring in a new school drama Oasis (working title).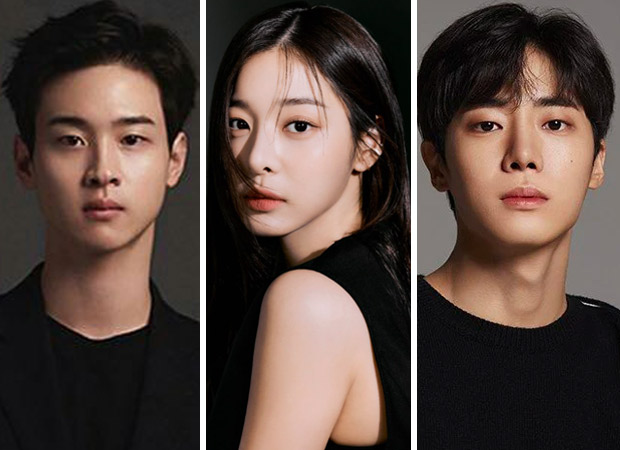 According to Korean media portal Soompi, Oasis is a drama about three youths who fight fiercely to protect their dreams and friendship as well as their one and only first love in the turbulent backdrop of South Korea from 1980 to 1990.
A source from KBS2's upcoming drama shared, "Jang Dong Yoon, Seol In Ah, and Chu Young Woo have been cast for the roles of Lee Doo Hak, Oh Jung Shin, and Choi Chul Woong, respectively."
Jang Dong Yoon has been roped in to play role of Lee Doo Hak who has an intelligent mind and clear soul despite growing up in poverty. falls in love at first sight with Oh Jung Shin, a transfer student from Seoul.
Chu Young Woo will essay Lee Doo Hak's childhood friend and fated rival Choi Chul Woong, an elite student who always tops in the entire school and hates losing. He has everything, but he unable to win one girl's heart.
Meanwhile, Seol In Ah will take on the role of honest and confident girl Oh Jung Shin who knows how to fight and stand up against injustice, and tenaciously charges forward to achieve her dreams. Eventually in the story, she develops feelings of love and close friendship with Lee Doo Hak and Choi Chul Woong.
The production team shared, "[The drama] will deliver new fun to this generation of viewers who are enthusiastic about and relate to the '80s and '90s, and we will give an immersive story to the older generations who remember those days. Please highly anticipate the story of youth depicted by Jang Dong Yoon, Seol In Ah, and Chu Young Woo, the three actors who were born in the '90s."
Oasis will begin filming later this month after wrapping up the script reading and air via KBS2 in the first half of 2023.
Also Read: Uncle Sam Sik – Parasite star Song Kang Ho to star in his first Korean drama in 32 years
News Source : Bollywoodhungama.com