Han Suk Kyu, Ahn Hyo Seop and Lee Sung Kyung to reprise their roles in season 3 of Dr. Romantic
Read Time:
1 Minute, 36 Second
South Korean drama series Dr. Romantic is returning with season 3. Following the succession of events of last two standalone seasons, this season, the original actors of season 2 are reprising their roles. Lead actor Han Suk Kyu, who plays the titular role, will once again headline the series along with Business Proposal star Ahn Hyo Seop and Shooting Stars' actress Lee Sung Kyung reprising the roles. Kim Joo Hun, who most recently played the villain in Big Mouth, will also return for season 3.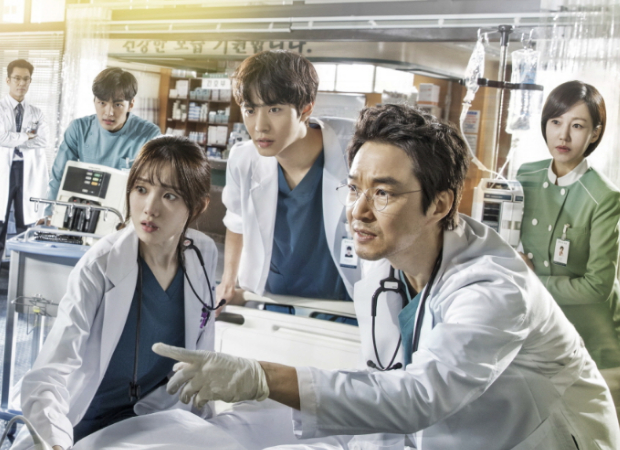 According to the Korean media portal Soompi, the production team said in an official statement, "Dr. Romantic received great love from viewers each season. Although two years have passed, the production team and actors will all do our best to prepare so that we can repay those who still remember and await [the return of] Dr. Romantic."
As per media reports, scriptwriters Kang Eun Kyung and Lim Hye Min and director Yoo In Suk will return for the upcoming season. The plan is to premiere the show in 2023.
Season 2 of the series saw Kim Boo Yong Joo (Han Suk Kyu) aka Dr. Romantic, who is running the not-so-popular clinic Doldam in the countryside. Cha Eun Jae (Lee Sung Kyung), who is confident about her work, is a second-year resident of surgery who has hardly experienced failure. Protegee Seo Woo Jin (Ahn Hyo Seop) is also a second-year fellow for surgery. His personality is cynical since he has faced a tumultuous journey in the past. The season sees circumstances which make the ex-college mates Cha Eun Jae and Seo Woo Jin come to Kim's hospital where they grow as humans and doctors.
News Source : Bollywoodhungama.com