EXCLUSIVE: Taapsee Pannu doesn't want to compare the current stardom of actresses to the stardom of Sridevi; says, "There was only one Sridevi"
Read Time:
1 Minute, 56 Second
Taapsee Pannu is known to speak her mind and more often than not, the actress has been very candid about the inequality in the film industry. While she states that it is the view of the world that has led to this gender disparity in terms of remuneration and privileges, she has also maintained that there are many actresses like her who have been fighting for this cause. All the actress wants is to be treated as equals and to be given work based on merit and not gender. During the promotions of Shabaash Mithu too, the actress was seen having a rather no holds barred interview with Bollywood Hungama, where she exclusively spoke about the constant discrimination and inequality in the film industry.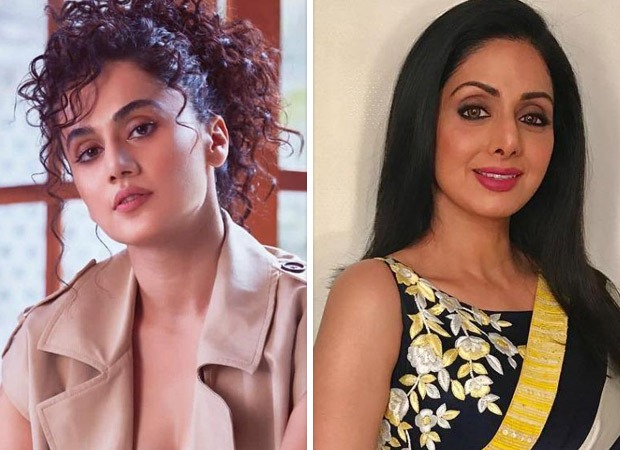 The actress made some strong and impactful statements about how the budget of her entire film is actually equal to a A-list male actor's salary. During the same Bollywood Hungama interview she was asked about the stardom that Sridevi enjoyed. For the uninitiated, not only was she the first female superstar in Bollywood but the actress was actually an Indian superstar who enjoyed equal stardom in Tamil and Telugu industry as well. Speaking about it, Taapsee said, "But there has been only one Sridevi in so many years. So many other actresses have tried. Sridevi is like rare of the rarest blessing for our industry. She is just one Sridevi. We can't generalize on the basis of that."
She went on to add, "We cannot take one such example generalizing that if she had the privilege, all actresses will get the same privilege. On the other hand, when we look at heroes, there are like 50 heroes who have the same privileges. That ratio is very lopsided and for that, it will take years to get it to equal."
Taapsee Pannu has time and again spoken about the disparity between remuneration given to an actress compared to an actor. She also candidly discussed about how audiences themselves wait for reviews in case of a female centric film whereas a male centric film often enjoys a great first day opening even without reviews.
Also Read: Taapsee Pannu starrer Dobaaraa directed by Anurag Kashyap is all set to open the prestigious Indian Film Festival of Melbourne 2022
News Source : Bollywoodhungama.com