Bones And All: Timothée Chalamet and Taylor Russell's cannibal romance gets 8.5 minutes standing ovation at Venice Film Festival 2022 premiere
Read Time:
1 Minute, 11 Second
Bones and All, which reunites Timothée Chalamet with his Call Me By Your Name director Luca Guadagnino, received a 8.5-minute standing ovation, the longest and most enthusiastic of the festival so far. Bones and All is based on the novel of the same name by Camille DeAngelis and writer David Kajganich adapted the script. The film tells the story of "Maren (Russell) and Lee (Chalamet), two unlikely companions who unite in America's Midwest in the 1980s after Maren is abandoned by her father."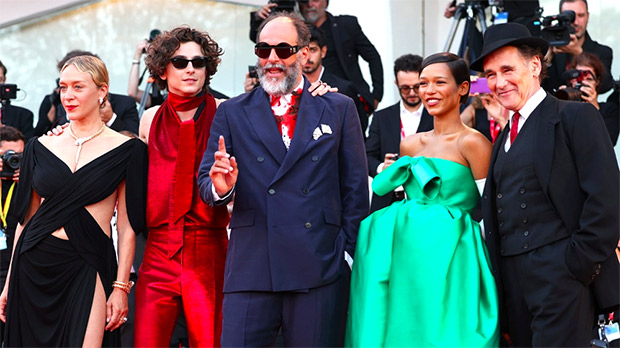 According to Deadline, the Timothée Chalamet-Taylor Russell starrer from Luca Guadagnino received a 10-minute standing ovation after its world premiere screening this evening. The audience cheered with shouts of "Luca! Luca! Luca!" — a reaction that delayed the beginning of the evening's next competition film.
"As they make their way across the country, their shared compulsion to feast on human flesh and their struggle to reconcile the immorality of their desire forces them into society's margins, destined to deal with the consequences of their true selves for the rest of their lives." The supporting cast includes Mark Rylance, Michael Stuhlbarg, Andra Holland, Jessica Harper, Chloe Sevigny, Francesca Scorsese and David Gordon Green.
Bones and All is set for release in theaters on November 23.
Also Read: "I think societal collapse is in the air," Bones and All star Timothée Chalamet on social media woes
News Source : Bollywoodhungama.com